Hee, did I say I will stop at 1 cookie? I made 2! And yes, I skipped yoga class yesterday just to rush home to make all these cookies so that I can still sleep b4 12! hahaha...
There's tis website I adored for the food recipes and all related information. It's a Taiwan website and has a lot of information. Of course, its in Chinese.
http://www.ytower.com.tw/
The recipe can be found
here
.
According to the recipe, the butter and the icing sugar has to be beaten till fluffy white. For info sake, below is my version of the butter and sugar connoction.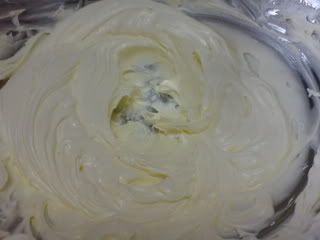 This is the output... Forgot that I don't have green tea powder, so I used cocoa powder instead.

Let it sit in the fridge longer after you roll the pastry. The harder it is, the easier it is to cut. I left it inside the fridge for abt 2 hours. In between, I was preparing my chocolate biscotti and having dinner. :)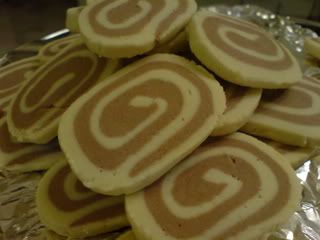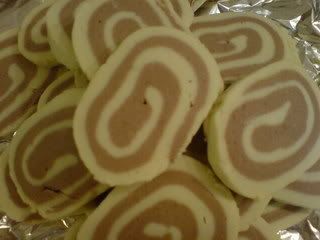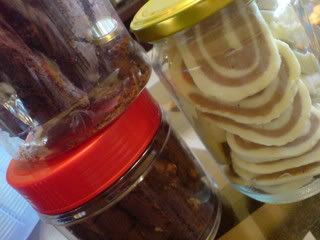 And
the biscuits are ready to be given to my colleagues! Hope they like it... ;)